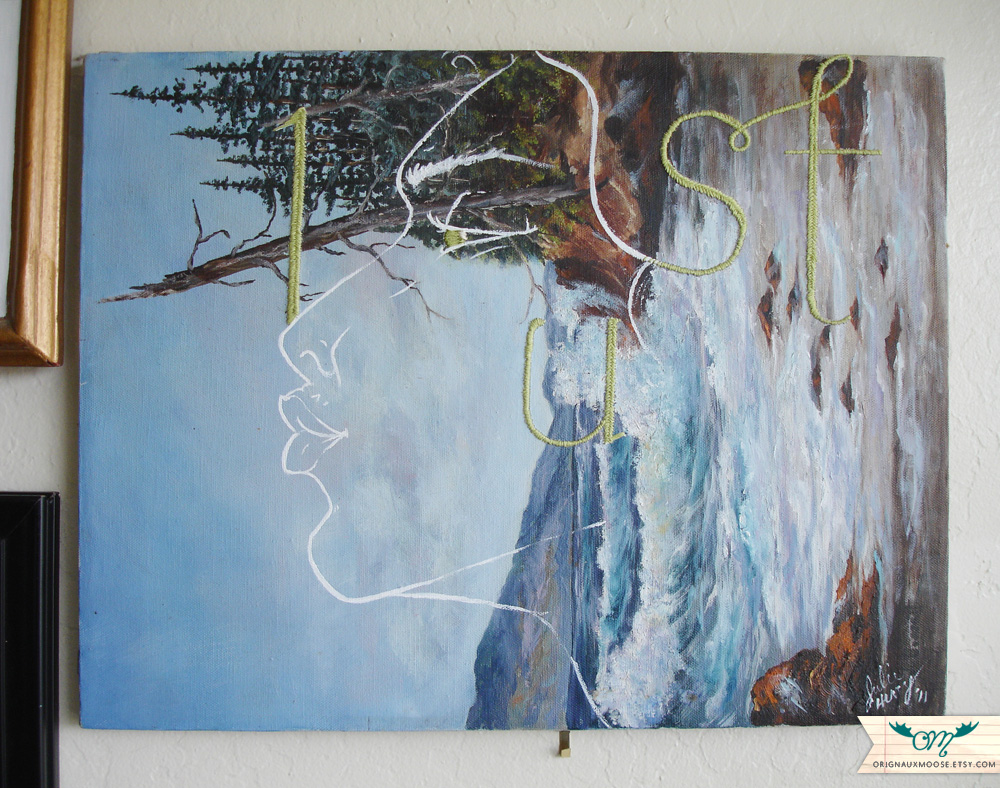 I've been working on this new series for over a month, and it's been really great seeing where it's going. We acquired a number of old, forgotten landscape paintings, knowing that I could find something fun to do with them. At first I was just painting them, but I felt like something was still missing, so I've been going back and hand-embroidering!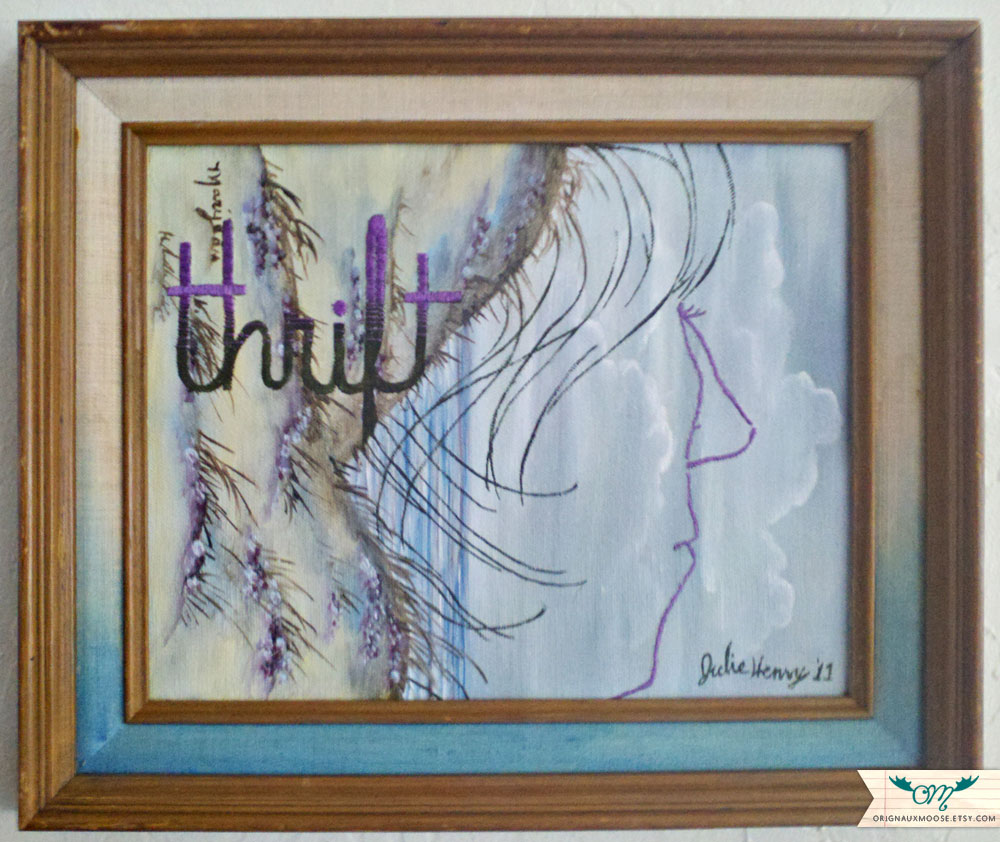 I'm enjoying the process so much and I so excited see them as a full collection once finished!
Both Lust & Thrift are currently in the shop, and more originals and prints will be coming soon!