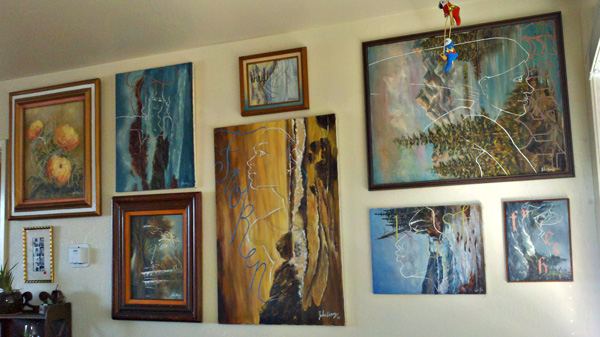 And I could not be happier!
I briefly posted about this project before, and a few of these have gone up in the shop, but there's really nothing like having the whole set complete and seeing it all, as a whole.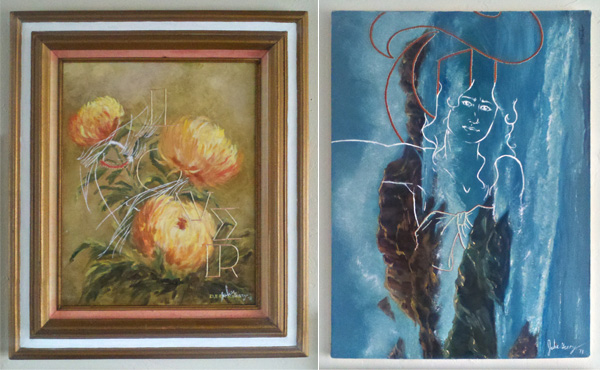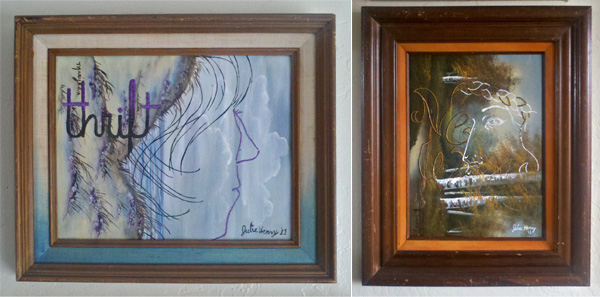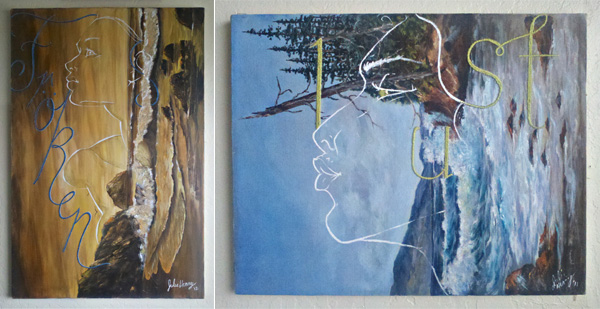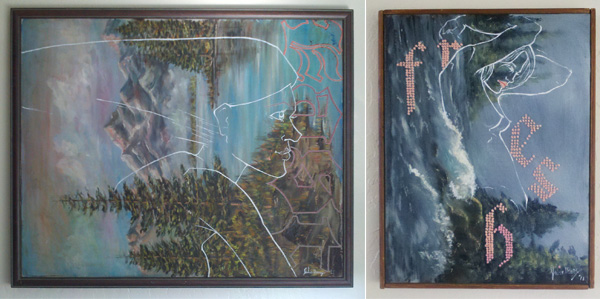 The collection took about 5 months, from beginning to end (with a couple of breaks, here and there). The time it took to complete each piece ranged from a couple of days to a couple of weeks, depending on the size and sewing technique I used. Sizes vary from 8″x10″ to 24″x36″. All the base landscape and still-life paintings were found at flea markets or garage & yard sales; half came with frames and half did not. I have no idea how much embroidery floss I went through, but many, many thanks to Cyd and my Aunt Betsy who supplied me with an overabundance it!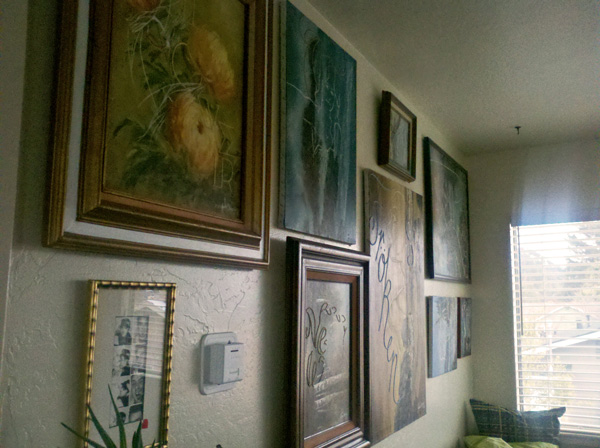 I hope to be able to put on a show soon (we had one planned for this upcoming First Friday, but those plans sadly fell through). Until then, you can view higher quality photos and detail shot on our Flickr stream! Now, on to more projects!