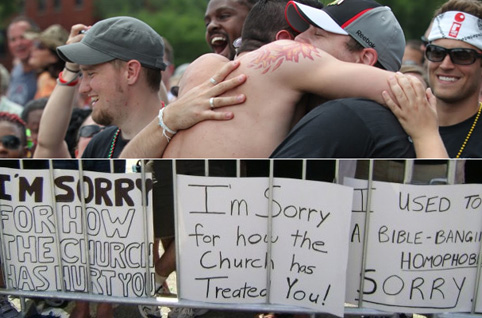 Jack sent me this story the other day and it really made me smile so wide.
The volunteers wore black t-shirts with the phrase "I'm Sorry" on the front and held signs with messages of apology, on behalf of all Christians, for the way the church has treated the gay community.

While the ultimate message Jesus came to preach was one of love, grace and compassion, we've sadly misrepresented Him and alienated sons and daughters from their Father's embrace… and I'm so excited to see how Nathan and his team took a different, humble approach and in the end, did something far more powerful than preaching or shouting… they showed love.
Have a wonderful weekend, and if you're in the US, enjoy your nice long weekend!