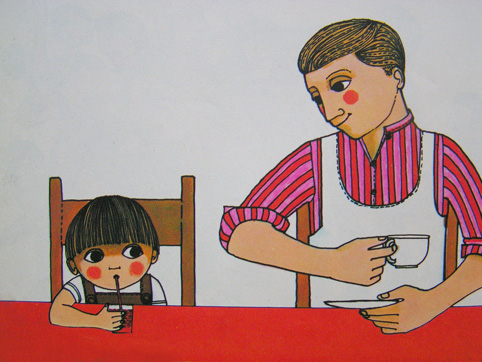 – A 3-D desktop for the Mac.
– Scroll down for the humerous 404 ornament.
– Get your monitor spotless!
– Evidently there are some nice things to see in Staten Island, who knew. ;P
– A Twitter feed worth following!
– This city's not a concrete jungle, it's a human zoo.
– NY Time on Savannah, GA.
– Spike Jonze's "I'm Here" trailer.
– Washiongton State: Periodic Table of Wine.
– Brilliant subway performance of "Sweet Dreams" on the flute and chello.
– All 120 Crayon Names, Color Codes and Fun Facts.
– The Times on fugal Paris in the summer.
– What Kevin Smith means for the future of PR.
– Waking Sleeping Beauty trailer, the story of the Disney Renaissance.
– He just wants to give you a kiss!
– My new favorite club, and I don't even know where it is.
– "The Daily Show" and "Colbert Report" to be removed from Hulu… lame-o. At least full episodes will still be on each programs' offical sites.
– As if I don't eat at Chiptole enough!
Image via pipnstuff