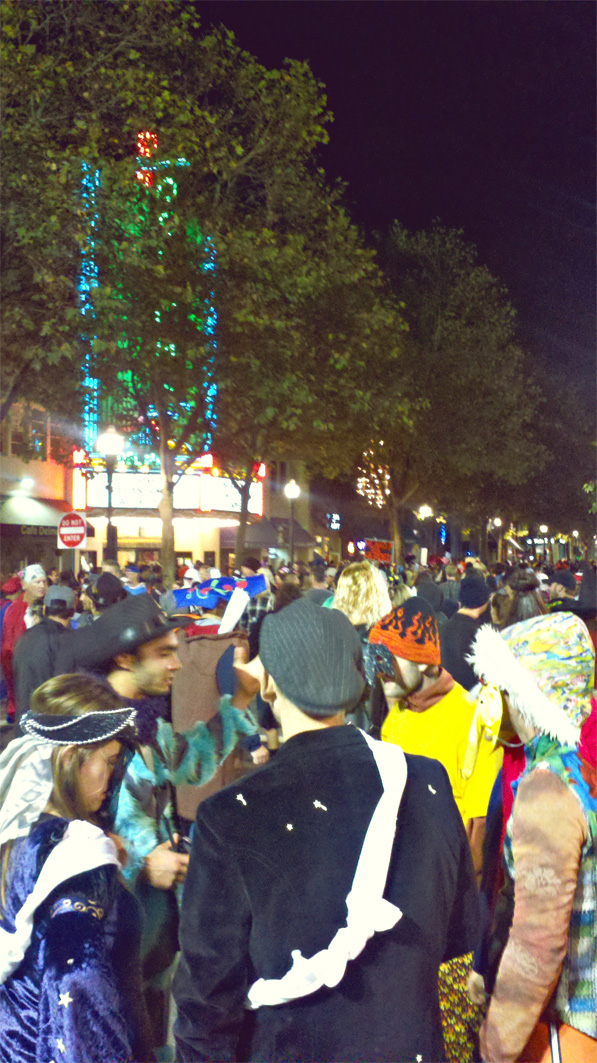 Well, this week was a busy one for nomBat, hence the much-later-in-the-day, one-picture-and-one-line posts. I'm not complaining; I like it when the graphic design stuff is going strong, even if it keeps me from working on prints, painting, what-not. It's all art to me!
I did manage to post a new, original piece to the shop, though: Ladies in Type: Lover.
Halloween was entertaining, if a little slow. We got our partying out of the way on Saturday it seemed. Jack (who went as Shaun Riley) and I (Lisbeth Salander) just ended up checking out the downtown strip, which was pretty awesome. They close it off to traffic and Pacific Ave becomes a meandering parade for the whole town! Above is a pretty crappy picture, but it's all I took that night… bummer.
Jack and I hope to check out First Friday tonight. We keep hearing great things about but kept missing it. Should be fun!
Enjoy your weekend, and don't forget to "fall back" this Sunday. <3