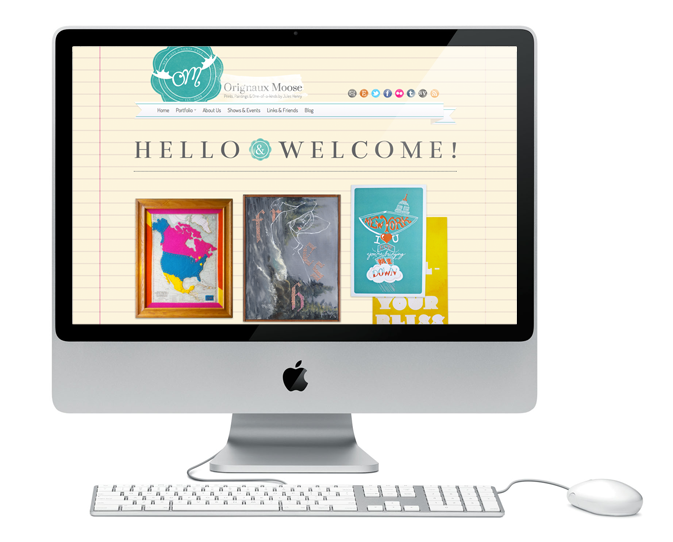 I hope this post finds you all well! This weekend I put the finishing touches on a complete overhaul of OrignauxMoose.com!
I have pushed the theme of the site to more of a portfolio. I'm interested in showing my work (in galleries, fairs, etc.) and I wanted to have something to direct people towards that displays my art, not just a blog that I haven't been able to update since March. So, now I've got separate pages for the bigger projects (Ladies in Type, Stitched-Up Maps and Prints) and I've selected a handfull of my favorite paintings, drawings and misc pieces.
The blog is still here, for when I have the time to pick it back up again; but, I may need to reconsider what the blog is really about… Until then, feel free to check in to see new art and Shows & Events I'll be attending (especially if you're local Santa Cruz people)!
Love,
– Jules