Happy 2012 to you all! I can't believe what a year 2011 was… let's reminisce, shall we?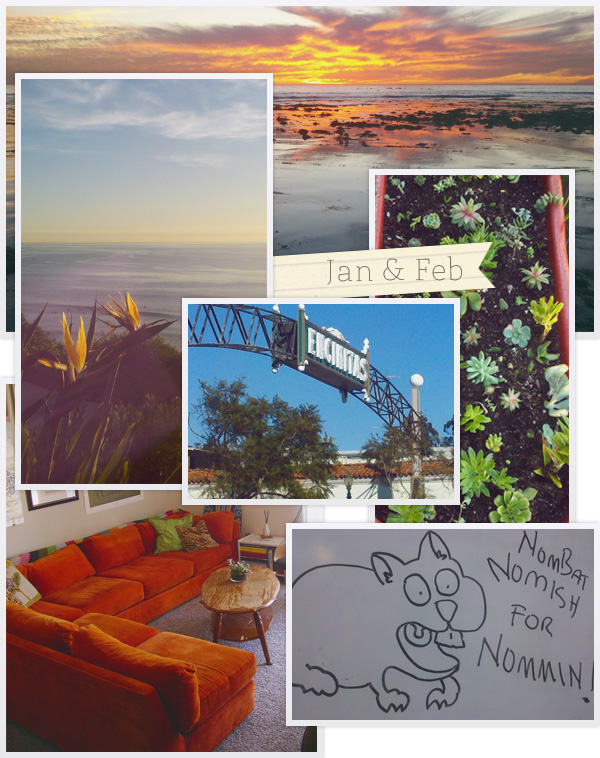 January / February: Settled back into our slow beach town, Encinitas. My succulent garden really started to grow! Worked hard to pick up clients for nomBat. The glory of Craigslist finds! Pretty mellow, but that's why we moved there.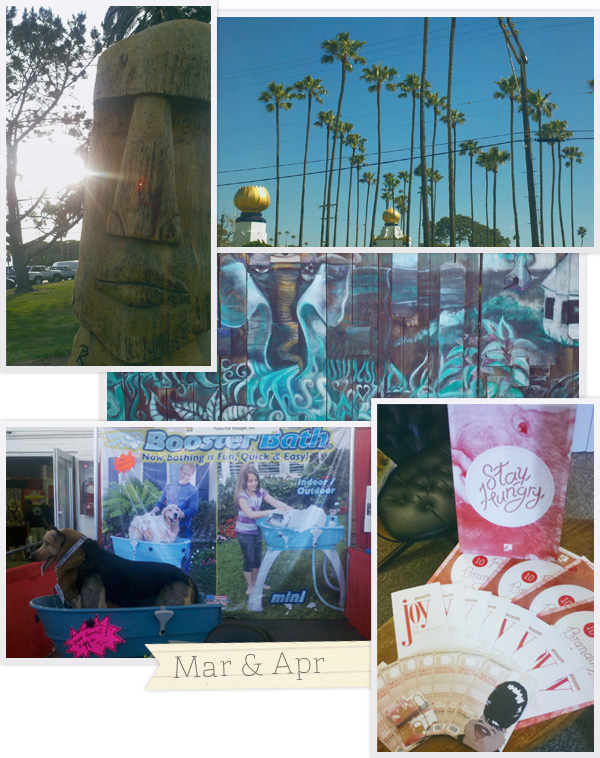 March / April: Got to know spots around town. My favorites were the Self Realization Fellowship meditation garden and Swami's beach. Made a ton of promotional materials. Opened the blog back up. My cousin, Lane, got hitched! Got to go to a HUGE pet show and see some of our work in person.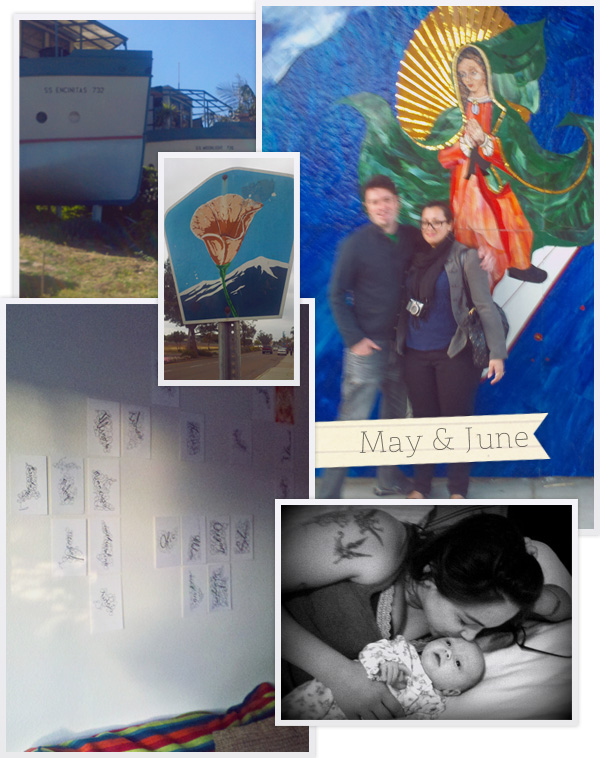 May / June: The Surfing Virgin of Guadalupe. Our great buddy, Diana, came for a visit! Nia had a baby girl! Worked on the Calligraphic States a lot.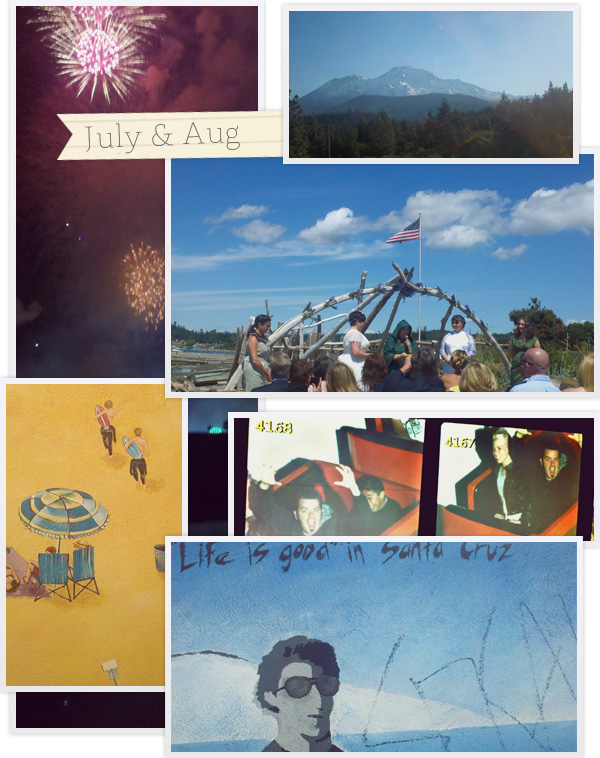 July / August: Fireworks on The Fourth, at the Del Mar Fairgrounds. Jack had fun with the local Carlsbad Amtgard crew. Road trip: Encinitas to Whidbey Island, Washington! Morgan and Lizen got married in a beautiful beach ceremony! Spent some time in Santa Cruz on the way back down the coast and found an apartment super close to Jack's family… aaaand we promptly wrapped things up in SoCal and moved up to Santa Cruz!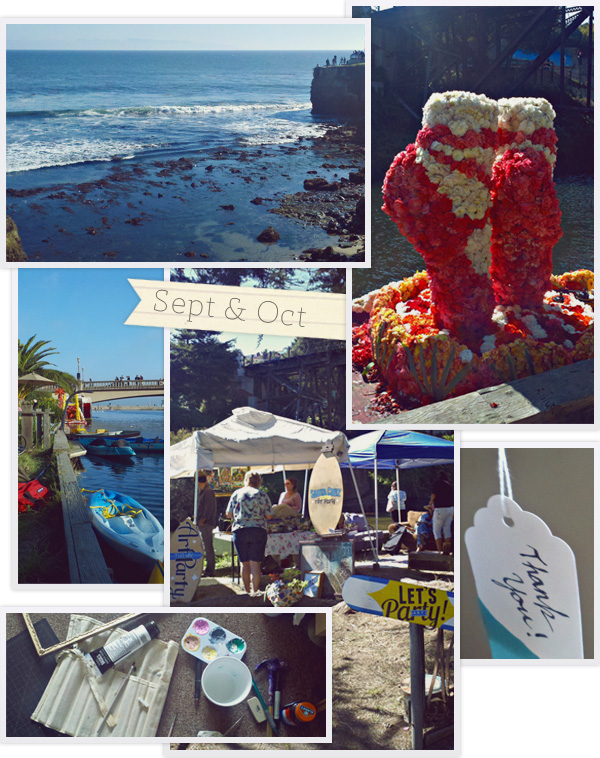 September / October: Getting into the Santa Cruz groove. Begonia Festival and The Art & Wine Festival. We started The Santa Cruz Pop-Up Art Party! So great being so close to friends and family!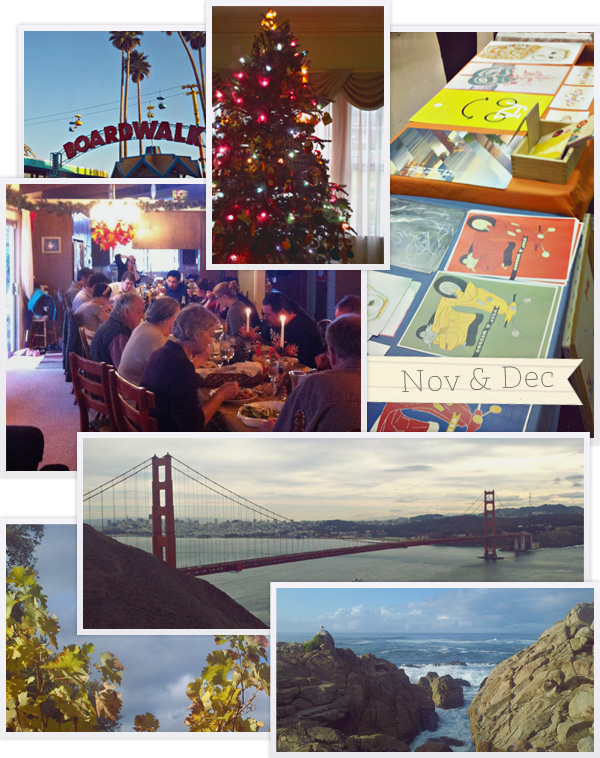 November / December: Worked hard on Art Party shows and on my "Ladies in Type" series. Heidi and Brandon got married! My parents came for a visit for over the Thanksgiving holiday and got meet Jack's family. Trips to Carmel, Monterey, San Francisco and Napa Valley. Gift sales and holiday festivals! Back to Atlanta for Christmas. Katie got engaged!
With all that we have coming up (The Art Party, new prints for the shop, nomBat projects, etc.) we could not be any more excited for what 2012 has in store for us! LOVE!