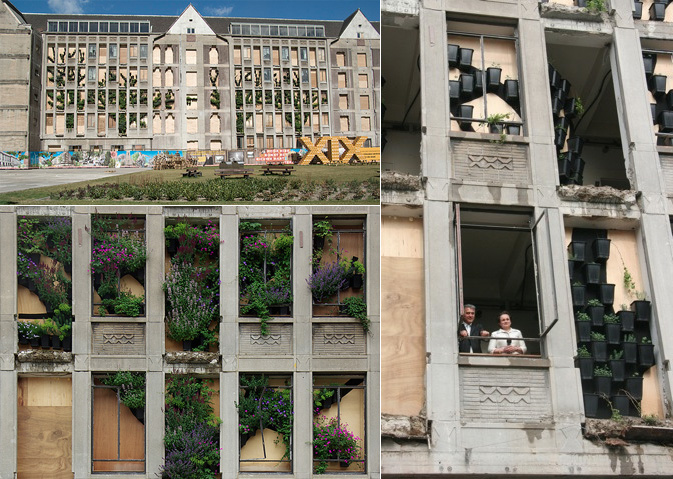 2012 Architecten gives us a great example of how to creatively use an area, that others might see as worthless, and give the community a beautiful, lively space!
The architects were asked to design a public artwork that would span the expanse of the building facade while repairs were made and a secondary building we constructed nearby. They responded with a "vertical garden" comprised of stacked potted plants nested within window frames.
…
Aside from the garden, the architects also installed two basketball courts and street furniture to flesh out the new public square.
Via Architizer & Inspire Me Now