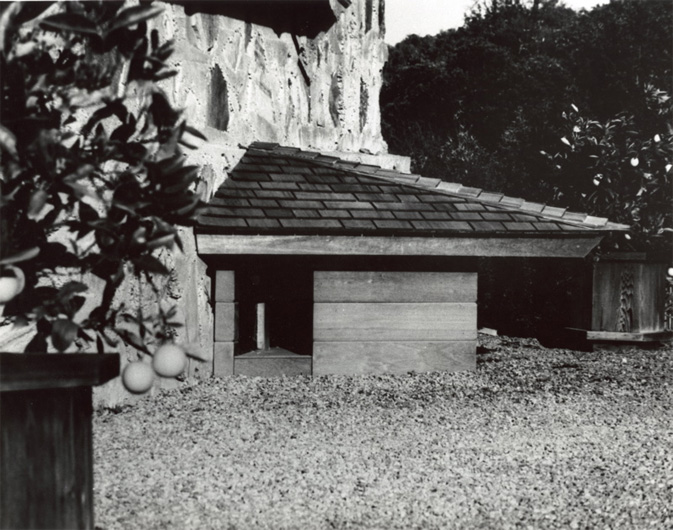 The story about a boy who asked a famous architect for a favor.
He had a paper route, he said, and hoped that the architect might design for Eddie, his black Lab, a house "which would be easy to build and would go with our house." His father had commissioned Wright to design a house in 1952, and would spend 20 years building it in San Anselmo, Calif.

Wright wrote back. A dog house for Eddie would be "an opportunity," he responded. "Someday I may design one, but just now I'm too busy to concentrate on it. You write me next November to Phoenix, Arizona and I may have something then."

Berger complied, and sure enough received a full set of working drawings for a triangular-shaped dog house of four square feet, to be built of the mahogany and cedar scraps left over from the main house.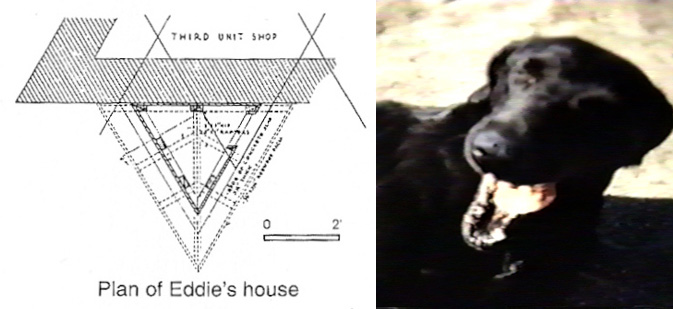 Via Architects + Artisans