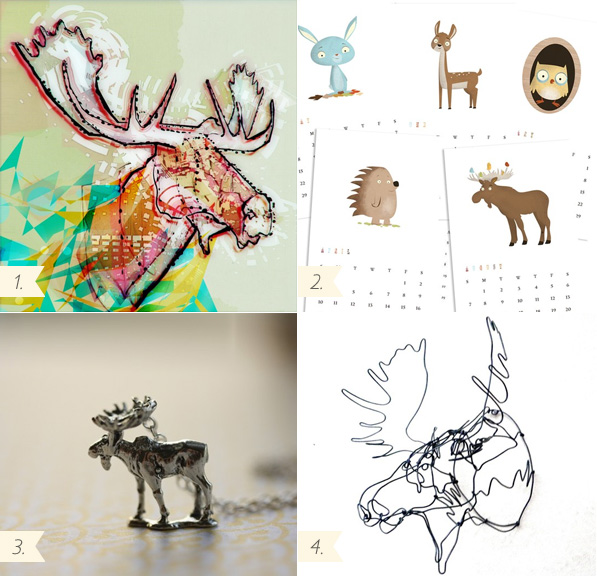 Well, we got this spiffy new makeover, I think it's about time to really start bloggin' again! To help me stay a little more focused and consistant I've made myself a daily theme / schedule. Here's the break-down:
Mondays: Prints, Etsy-goodness & Art
Tuesdays: Fashion
Wednesdays: Music & Entertainment
Thursdays: Home & Interior Design
Fridays: Travel & New York
And seeing that it's Monday what better way to celebrate than a moose themed roundup of some super great finds!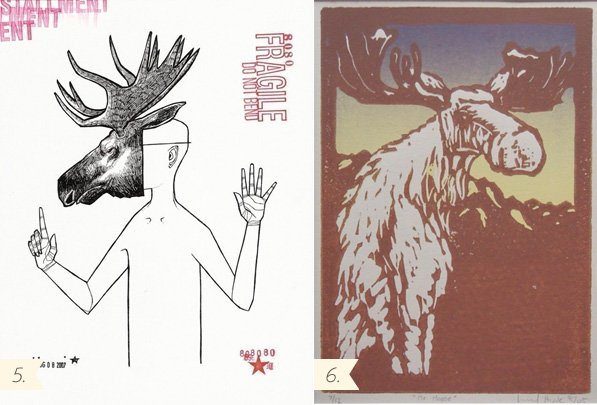 1. moose PRINT by Make Me Some Art | 2. Woodland Friends by Fall Down Tree | 3. The Sterling Silver Moose Pendant by Freshy Fig
4. Moose Head Wire Sculpture by Wired by Bud | 5. MOOSE MASK print by MATTY8080 | 6. Mr. Moose by LaurelsArt