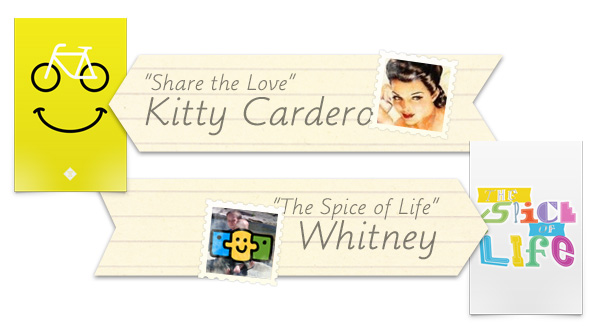 First, thanks to those that played! That was fun!
"Share the Love" winner: Kitty Cardero
"Spice of Life" winner: Whitney
We will be in touch to get your mailing address so we can send you your print! Stay tuned for more giveaways; we hope to make this a monthly thing. Thanks again!