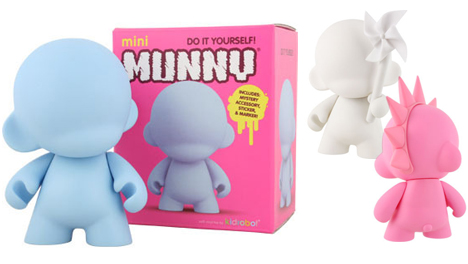 Mini MUNNY
4-inch White, Blue, and Pink | $10.95
The world's greatest do-it-yourself toy just got shrunk!

The geniuses at the Kidrobot labs have managed to squeeze MUNNY's endless world of possibilities into a miniature, 4-inch frame. Paint, draw, or scribble; pierce, pose or clothe.

Available in pink, blue and white, each mini MUNNY includes a mystery accessory, a sticker and a mini marker.
Via Amazon:Kidrobot Mini MUNNY (White)